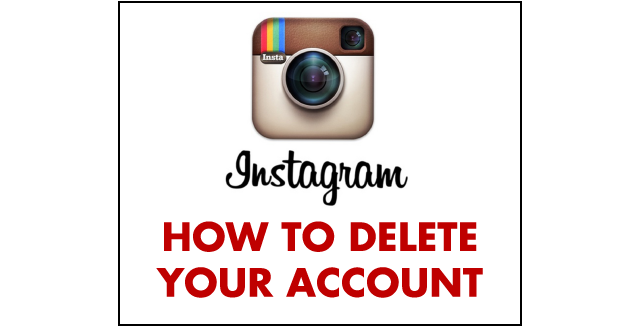 Note:  Instagram has revised their Terms of Service, addressing the issues which have lead many to want to delete their account.  That being said, the following steps outline the best way to delete your Instagram account should you choose to do so.
Here is the best way to go about deleting your Instagram account:
Export your photos.  Use a service like Instaport to download and save all of your Instagram posts.
Change your username.  Do this because once you delete your account (Step 3), no one – including you – can ever create an account with this username in the future.  You can disregard this step if you are positive you will never come back to Instagram, even if they revise their terms to be acceptable to you.  But I always feel that it's better to be safe than sorry.
One final post.  If you already know where you are taking your photographic talents, you can try and retain your followers by telling them where to find you going forward.  Post this multiple times over a few days (deadline permitting) to try and get the word out to as many of your followers as possible.
Delete your account.  You have to go here to do this.  This will wipe out all of your images (and unfortunately your followers & followings).
Create a new account with your original username.  This will ensure that if you want to come back, you can do so under the same name.  Note that your original followers & followings will not still be intact.
Once you've gone through these steps, the challenge is to find a viable alternative if you haven't already.  Ideally one that will allow you to upload the images you just downloaded from Instagram.
Personally, I have chosen to remain a loyal Instagram user.  I feel that they have adequately addressed the issues (appropriately) raised by the community and deserve the benefit of the doubt.  And just like everyone else, I will be watching their next moves closely as their plans for generating revenue come into focus.
Keep up with what's going down.  Follow Recapturist.