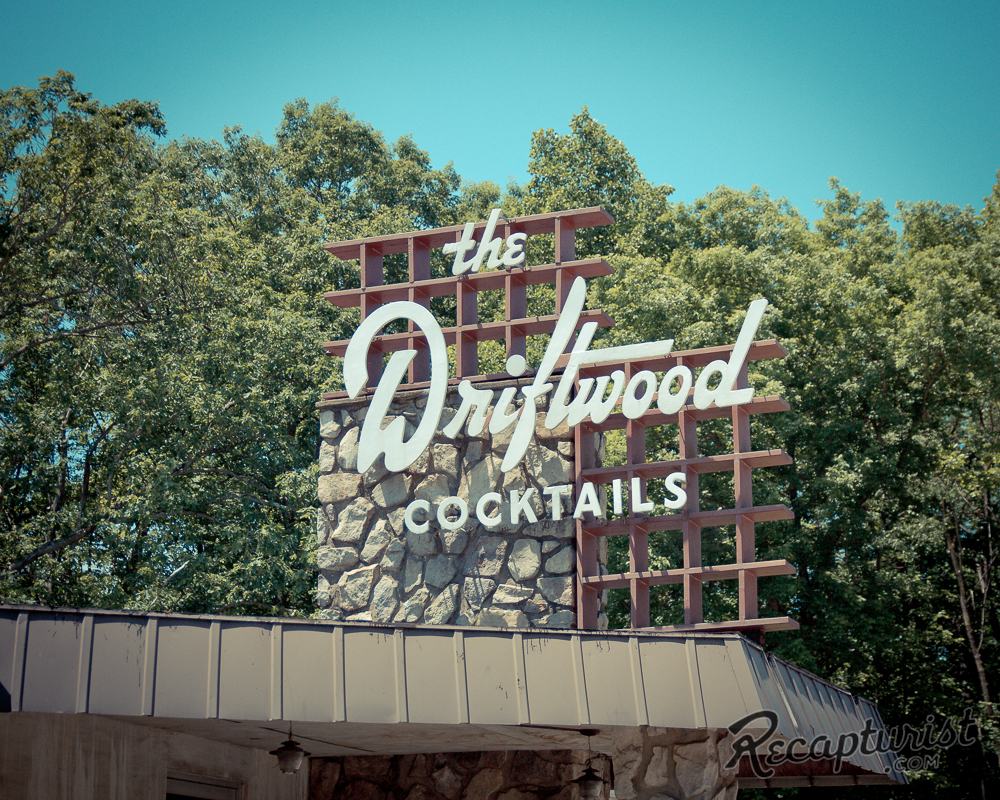 The Driftwood (Ligonier, PA) – As we wound through western Pennsylvania on the Lincoln Highway (Route 30) we came across a seemingly abandoned restaurant & lounge called The Driftwood. I say 'seemingly abandoned' because despite the good shape the building appeared to be in, it wasn't open during the mid-afternoon on a sunny Saturday in June. Weird. Anyway, information about this place was scarce online, but I believe this sign to be from the 50s or 60s. It is also entirely possible that it was build 10 years ago in that style, but either way it is fantastic.
Update (4/16/13):  I just received the following information from a local source named Eric…
"The driftwood is open in the evenings. It is owned by a very old couple. They told me they stopped serving food years ago. They are too old to run a kitchen. The owner/bartender told me he remodeled in the 1950's I think. He said he built the sign by himself. The lounge area inside is very nice. It almost looks like from an old 50's movie. It has red carpet, with a curved bar."
Thanks Eric!
LOCATION: