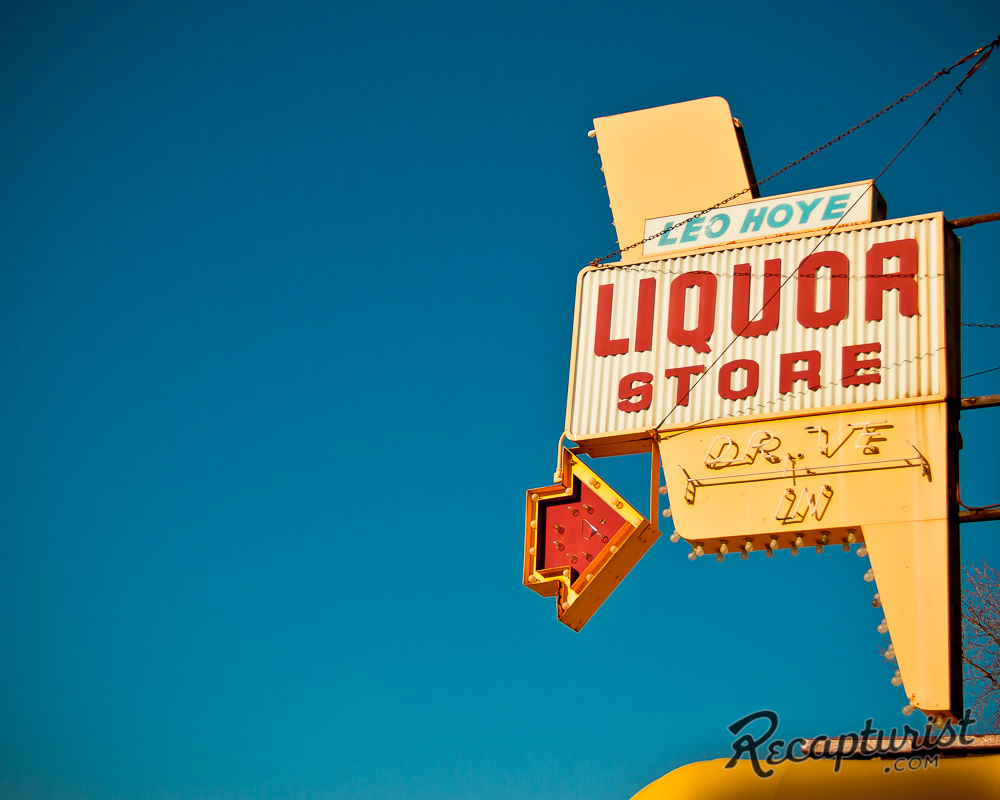 Leo Hoye Liquor (St. Paul, MN) – If it weren't for the dozens of worthless review & directory sites that appeared during my research, there would be no record of this liquor store online. No history to be found. I will have to call them up and see if anyone can fill me in on the story behind this place (if I do I will update this post with the latest). Still, the bright yellow color of this sign is even more brilliant than what you see here. It simply can't be ignored as you drive past.
UPDATE 1:  I called, and the owner (Mr. Hoye?) wanted nothing to do with my line of questioning about the history of the store and its sign.  I barely got the question out before he said he wasn't interested and hung up.
UPDATE 2:  The store has gone out of business.
LOCATION:
Liquor Stores
Neon Signs
Vintage Signs