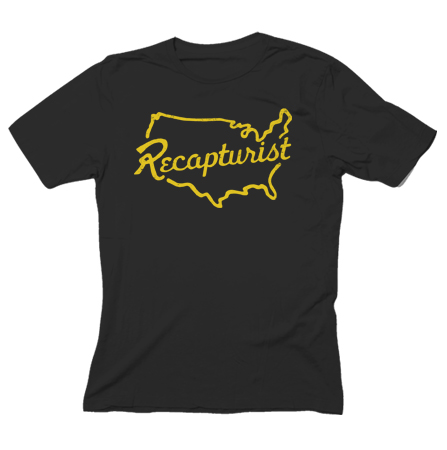 This is the original. The first in a long line of super soft Recapturist tees… or the only one ever. We'll see. Either way, you need to get your torso into one of these, stat. It's history people.
Plus, each purchase helps fund future sign shootin' trips – so you can feel good about looking good.
$24
SPECS
Color: Black
Brand: Next Level
Style: Premium Fitted S/S Crew
Material: Super Soft 100% Combed Cotton
Process: Discharge Printed in California, U.S.A.
Item: RCPT-001
Questions? Most can usually be answered by the Merch FAQ page. If not, drop us a line.